Keynote Speakers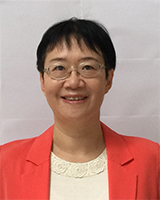 Prof. Ling Liu,

IEEE Fellow, Georgia Institute of Technology (USA)

Speech Title: To be added
Short bio: Ling Liu is a Professor in the School of Computer Science at Georgia Institute of Technology. She directs the research programs in the Distributed Data Intensive Systems Lab (DiSL), examining various aspects of large scale big data-powered artificial intelligence (AI) systems, and machine learning (ML) algorithms and analytics, including performance, availability, privacy, security and trust. Prof. Liu is an elected IEEE Fellow, a recipient of IEEE Computer Society Technical Achievement Award (2012), and a recipient of the best paper award from numerous top venues, including IEEE ICDCS, WWW, ACM/IEEE CCGrid, IEEE Cloud, IEEE ICWS. Prof. Liu served on editorial board of over a dozen international journals, including the editor in chief of IEEE Transactions on Service Computing (2013-2016) and currently, the editor in chief of ACM Transactions on Internet Computing (TOIT). Prof. Liu is a frequent keynote speaker in top-tier venues in Big Data, AI and ML systems and applications, Cloud Computing, Services Computing, Privacy, Security and Trust. Her current research is primarily supported by USA National Science Foundation under CISE programs and IBM.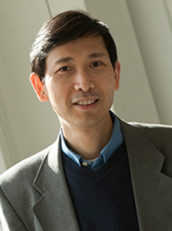 Prof. Yao Liang
Indiana University-Purdue University Indianapolis, USA
Speech Title: Multiresolution Learning Paradigm of Neural Networks: A 20-Year's Perspective (View the speech abstract)
Short bio: He is currently a Professor in the Department of Computer and Information Science, Purdue University School of Science, Indiana University Purdue University, Indianapolis (IUPUI), USA. His research interests include wireless sensor networks, Internet of Things, cyberinfrastructure, multimedia networking, adaptive network control and management, machine learning, neural networks, data management and integration, data engineering, and distributed systems. His research projects have been funded by NSF. Prior to joining IUPUI, he was on the faculty of Department of Electrical and Computer Engineering at Virginia Tech, USA. He also had extensive industrial R&D experiences as a Technical Staff Member in Alcatel USA. Dr. Liang has published numerous papers on various prestigious journals and international conferences, and received two US patents. He has received the 2019 Glenn W. Irwin, Jr., M.D., Research Scholar Award, IUPUI. He has served regularly on Program Committees for various major international conferences, and served as a reviewer for numerous prestigious journals. He was a General Co-Chair of The 2019 International Conference on Big Data Engineering (BDE 2019) held in Hong Kong, June 11-13, 2019. Dr. Liang has given invited talks and lectures at various universities in US, Europe and China. He is a Senior Member of IEEE, and a Member of ACM.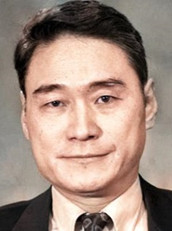 Prof. Andrew Sung
The University of Southern Mississippi, USA
Speech Title: Multimedia Forensics for Manipulated Image, Audio, and Video (View the speech abstract)
Short bio: Andrew H. Sung received B.S. degree in Electrical Engineering from National Taiwan University, M.S. degree in Mathematical Sciences from University of Texas at Dallas, and Ph.D. degree in Computer Science from State University of New York at Stony Brook. He has been a faculty of Computer Science, Computer Engineering, Information Technology, and Management in three public research universities in the U.S. for over 30 years. He has supervised more than a dozen Ph.D. students and has served as the PI or co-PI of dozens of grants and contracts funded by government agencies and industry, with total funding of more than ten million USD. Since 2014, he has been the Director and Professor of the School of Computing Sciences and Computer Engineering at the University of Southern Mississippi.
Dr. Sung has over 250 publications and his current research interest includes computational intelligence, big data analytics and mining, cybersecurity, multimedia forensics, and blockchain. He has delivered keynote, plenary, and invited lectures in several international conferences and workshops in the U.S., Europe, South America, and India.